UPDATE July 2016: The stunning photography produced during the recent round of Biodiversity Photography is now available for Patron Sponsorship and subsequent installation throughout the Airport.
These installations will greatly enhance the Terminal in the lead up to the Americas Cup and will expand upon existing installations that have recently been added to the Bermuda Immigration Hall featuring stunning aluminum prints and flat black wall backgrounds. This exhibit has also been extended into the Cedar Aviation private air terminal: Read More

This program would not be possible without the support of our Print Patrons.
Please Contact Us regarding our Print Patron Program that supports our ongoing Educational Outreach and Research / Conservation focused Expeditions.
The Patron also receives a "1 of 1 Patron copy" of their selected image and their name alongside a second copy in the Airport.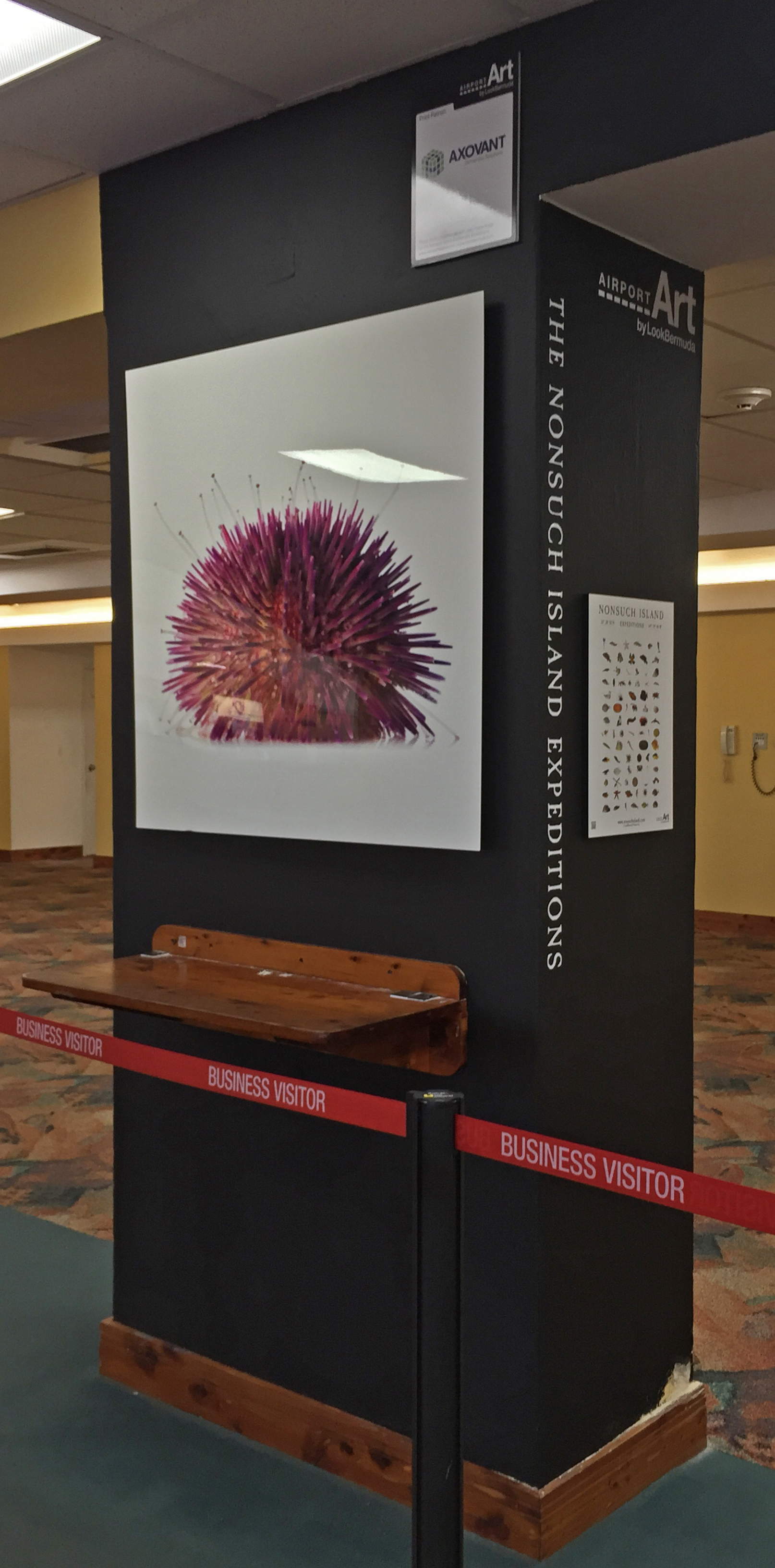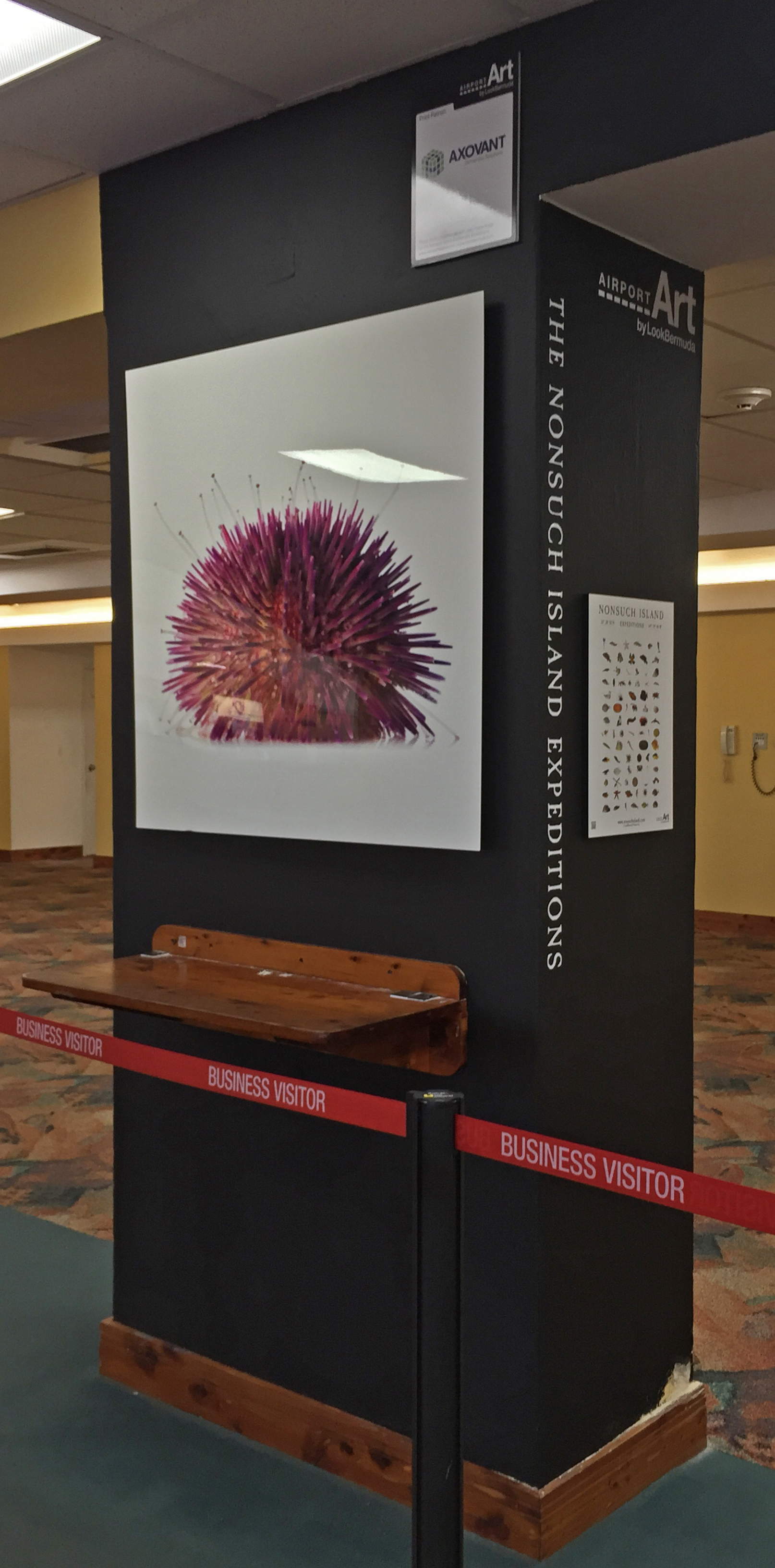 January 2016: The cancellation of most flights over this past weekend due to the blizzard on the east coast gave us the time to do a large AirportArt installation in the Bermuda Immigration arrivals hall. We created a flat black backdrop for the stunning new Aluminum prints which looks amazing!
The new black backgrounds have proven so popular that we have now extended them to all of our installations on the arrivals side of the terminal.